We met Tibor Jermendy, mobility expert and speaker about new mobility and shared economy. He has been engaged in the areas of urban, spatial and mobility planning for many years. As Head of On-Demand Mobility he is responsible for the Postbus Shuttle product at the Austrian Postbus AG today. We have had the privilege to have him elaborate on how the product was developed and successfully implemented.
How would you describe on-demand mobility to a five-year-old?
With on-demand mobility, you no longer need to ask your mom and dad to drive you places, you can very simply and independently go wherever you want to go. On-demand mobility allows you to go from A to B very easily by a simple click without needing to delve into timetables.
How did the project for establishing the Postbus Shuttle, the on-demand transport operated by Postbus, come about a few years ago?
The company is becoming more flexible and wants to handle mobility requirements as flexibly as possible. Public transport as we know it today is not flexible enough, especially in less central areas. This makes the population highly dependent on cars – the most flexible mobility service to date. With the Postbus Shuttle, we want to offer public transport precisely in these areas where there currently is none – and provide an alternative to owning a car this way. This was the starting signal for the Postbus Shuttle.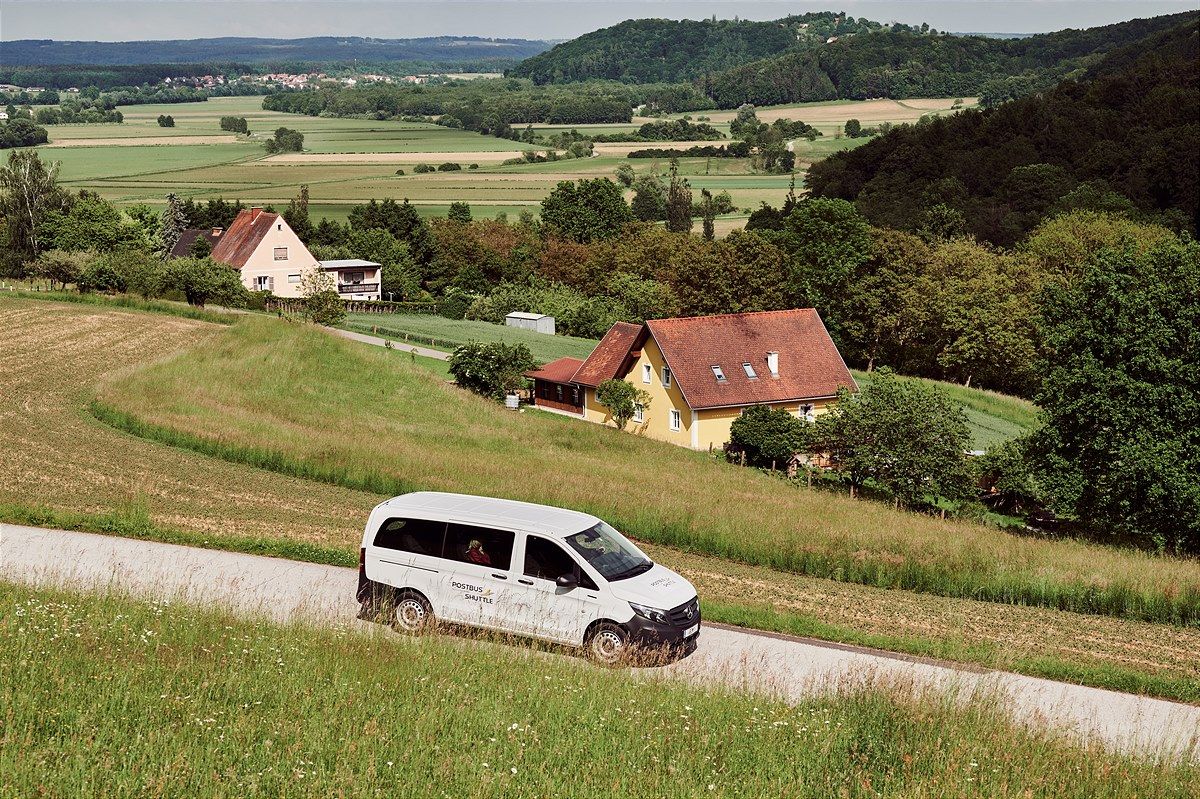 © Österreichische Postbus AG / Marek Kopp
How should on-demand mobility interact and be interlinked with the fixed lines and schedules of public transport in your opinion?
We supplement existing scheduled services with the Postbus Shuttle, and expand them into less central areas where it would not be profitable to implement in this way. A very important point is that regular service is expanded more in central and locally dense areas and is made the backbone of local public transport there. Whereas in the decentralized areas, on-demand mobility services are combined with this regular service, and these decentralized areas are networked with each other by means of transport to and from them. On-demand transport and scheduled services therefore belong together.
Could you perhaps briefly explain how this works, the two of them complementing one another?
Densified areas where many people live simply require larger vehicles, like a train, additional commuter transport, or a large bus at peak times. This means a bus with 50 passengers going from A to B at 7 a.m. Replacing these busses with very high occupancy rates with a micro public transport or on-demand service would be absurd as you would need a relatively large number of small vehicles to replace them. This bus should hence be allowed and able to drive in this size.
The less central areas would rather need to be served by on-demand transport. What we are doing now with the Postbus Shuttle in the event of a transport request is to initially see whether existing public transport goes from A to B. If there is an existing offer that is also accessible for the respective customer, information about this transport is provided. If not, the Postbus Shuttle bridges the gap. This means that we network the public transport with micro public transport. That is the idea behind it.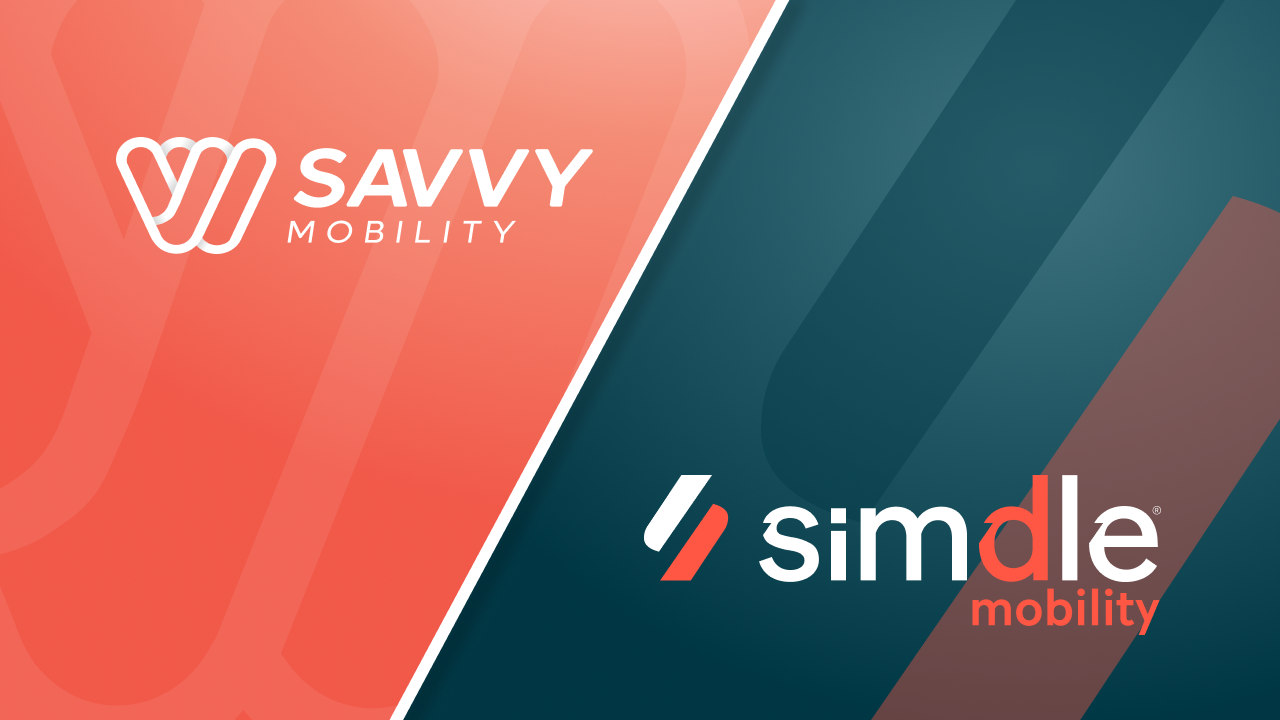 © Österreichische Postbus AG / Marek Kopp
The use of software to organize on-demand mobility has surely changed your day-to-day work. What is the greatest difference you have observed in your everyday business?
The Postbus Shuttle product consists of an operative service, including the entire management and all the local operational workflows, the marketing, and of course also the software in the background. The software is essential for on-demand mobility as the pooling factor is vital for its success. This means that the better the software pools, the closer the on-demand concept will approximate that of public transport. And the interface to the existing public transport is another essential criterion making up this software too.
Postbus is investing heavily in ensuring data conformity and data security with their software providers. Which best practices can you name for on-demand mobility?
Data protection is a very sensitive and important topic. Protecting our customers' data is a top priority. Which is why we check – especially in the software area – every aspect in detail for full conformity with the EU General Data Protection Regulation in cooperation with our internal data protection department. Data is simply a sensitive and valuable commodity that is too often treated too lightly.
What is the most important aspect in the cooperation with a software provider in your opinion as a national transport operator?
The interplay between the software and operative workflows, the creation of a holistic product. That is an essential point because the market asks for integrated solutions. Customers want a total package. They neither want a standalone product management at the location, nor a standalone software product. They want a product they can buy and work with. And that, I believe, is the unique selling point of the Postbus Shuttle: it is an interplay of software and hardware – software as software, hardware as the vehicle or third product, i.e. the local management. And this holistic thinking is essential for the success of on-demand services in the future.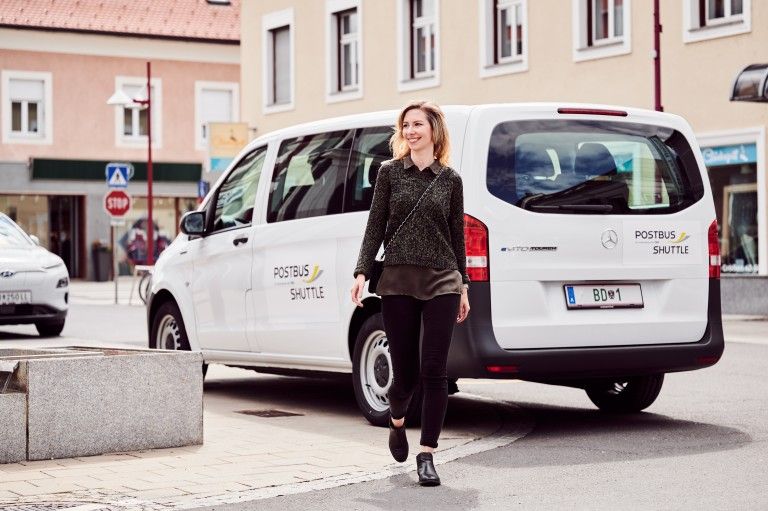 © Österreichische Postbus AG / Marek Kopp
You have gathered a huge amount of practical experience – is there a particularly impressive story in all these years that has shown you that the Postbus Shuttle has a positive impact?
In one of our planning regions, a newly built housing development was aimed at young families who came from the city and wished to live in the surrounding countryside. Of course, with the comfort of public transport as they knew it from the city. These families often do not own a car.
Accordingly, these settlements, which had already been built (and were easily accessible by car), were not in demand. It was not until Postbus Shuttle that this region was made accessible by public transport and people could now actually do without their second car and live there. So this is a structural improvement for the housing development, and correspondingly a spatial improvement in the region. Areas you could normally only get to with your own car can be rendered habitable again. And that is an absolute benefit for the region, naturally.
Thank you very much, Tibor, for your informative answers about on-demand services in Austria and the great success of the Postbus Shuttle. We are looking forward to hearing more from you and from your regions!
Cover picture:
© Marie Dücker Photography
Other picutres:
© Österreichische Postbus AG / Marek Kopp