Our modules
5 powerful modules to make it all work.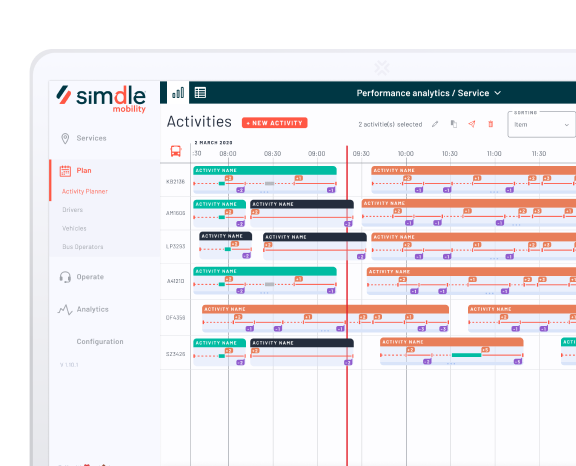 Our dispatching and controlling web interface - the "backend" - is where you configure parameters and manage the entirety of the operation. All possibilities you define here will determine what passengers will see on their app. Simdle Operator communicates with all other modules to guarantee the needs and constraints of your business are met.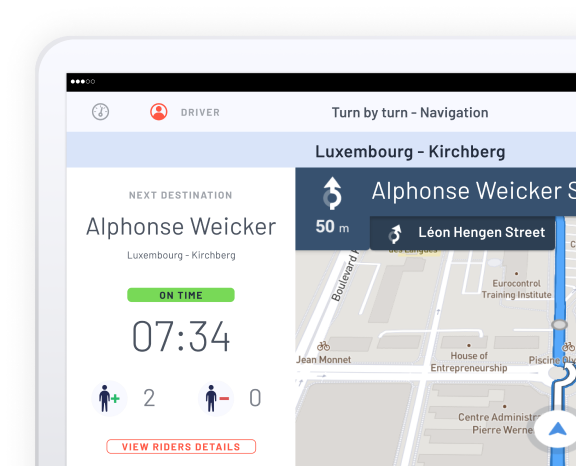 Our native Android app Simdle Driver automatically informs drivers in real-time about pick-ups and drop-offs. The app's functions include automatic alerts and re-routing, ticketing, in-app turn-by-turn navigation and voice guidance (multilingual voice instructions) as well as an offline navigation mode.
Simdle Rider is our app that is available in iOS and Android for all passengers. It gives end users full control: from getting estimated times of arrival for requests to real-time vehicle location for confirmed bookings all the way to secure bank card payment. Payments via cash, voucher or quota system or with reduction cards are also possible. Enhanced call centre and web-booking functionalities complete the passengers' possible engagement with the system.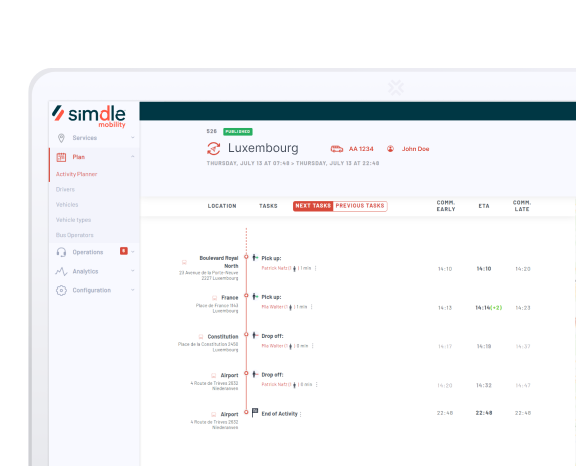 Simdle Optimizer is a powerful algorithm that dispatches pre-planned and real-time trips in the most efficient way. It will choose the best suited vehicles, smoothest sequence of pick-ups and drop-offs and optimal routes according to the parameters you have defined in Simdle Operator. As a result, costs are minimized while respecting your business rules and constraints.
Simdle Mapper is a bespoke GIS solution that accounts for cartography, routing, road network, and traffic conditions in real time. It also allows to add exclusion zones and other routing constraints to ensure vehicles only drive through desired streets. It is conceived as an independent solution that can optionally be combined with multiple third-party providers (Here, Google, etc.).